SEM is about the promotion of your website in the search engines through optimization and advertising.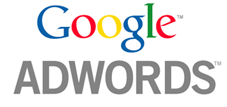 SEM combines optimization and advertising to increase the visibility of your website in the search engines. The Online Advertising is showing that can be a powerful tool to increase the sales on the internet of both products and services. Advertising increases the audience/visits to your site resulting in a better position on the search engines.
Markup is a certified company by google, we can create and maintain adwords online campaigns, an assure a fast return of our clients investment. Google adwords is the most used tool in online advertising, capable of raising your business. Adwords allows you to define specific channels and keywords, reaching the right audience for your line of work.
SEO is an important tool for advertising, only with the right keywords, website and channels you can see the best results. In a world of unceasing competition, it's important to work on every detail. A good, well structured and carefully designed website to welcome your paid visits it's a critical part for online advertising, to conquer the audience since the first moment of interaction.
Trust us your brand, conquer more clients and see your business grow even more with our SEM experience.